Find below Contact details of Union Bank of India Kalyani Rathtala Branch, including Union Bank of India Kalyani Rathtala Branch phone Numbers and email. Besides contact Information, the page also offers a brief overview of the Central Bank of India. Reach the contact details  below for support, complaints or feedback.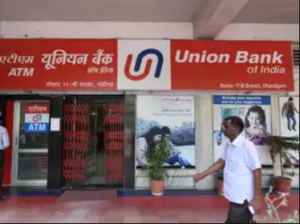 Union Bank Of India Kalyani Rathtala Branch Contact Number
Phone:  0 0
Union Bank of India Kalyani Rathtala Branch Contact Details Kalyani
Union Bank of India  Kalyani Rathtala. Branch Kalyani
Area
Kalyani West Bengal
Address
Bhaskar Plaza Ghoshpara Kalyani West Bengal Pincode West Bengal
Contact Numbers
Phone
0 0
Fax
Email
Branch Timing/ Working Hours
10am–4pm
Other Information
IFSC Code
UBIN0570770
Branch Code
MICR Code
Union Bank Kalyani Rathtala Branch IFSC Code
 UBIN0570770
IFSC code is allotted by the Reserve Bank of India (RBI) to all banks and its branches. The IFSC code of a bank can be commonly found on a bank account passbook, cheque leaf issued by the bank or on the RBI website. Any kind of fund transfer through a bank requires a valid IFSC. The different types of fund transfers are NEFT, RTGS and IMPS.
How to find IFSC Code?
IFSC code can be found on cheque leaf and bank passbook of the respective bank.
Banks and respective branch list of IFSC codes can be obtained from Reserve Bank of India's website.
The IFSC code of a particular bank can also be found on the banks' official website.
---
About Union Bank of India 
Union Bank of India was established on 11th November 1919 with its headquarters in the city of Bombay, now known as Mumbai.
The then Head Office building of the Bank in Mumbai was inaugurated by Mahatma Gandhi, the Father of the Nation in the year 1921, and he said on the occasion:
"We should have the ability to carry on a big bank, to manage efficiently crore of rupees in the course of our national activities. Though we have not many banks amongst us, it does not follow that we are not capable of efficiently managing crore and tens of crore of rupees."
If you are looking for  More about Union Bank Contacts, simply check out links below :
---
Important Note: While we strongly endeavor to keep all our information accurate, users are requested to confirm information with the Union Bank of India's official website (https://www.unionbankofindia.co.in/)  before taking any action. We shall not be liable for any errors, inaccuracies or omissions in our content.
Disclaimer: Union Bank of India shall bear no responsibility for confidentiality of information shared on social media platforms